Measuring Light with Photoresistors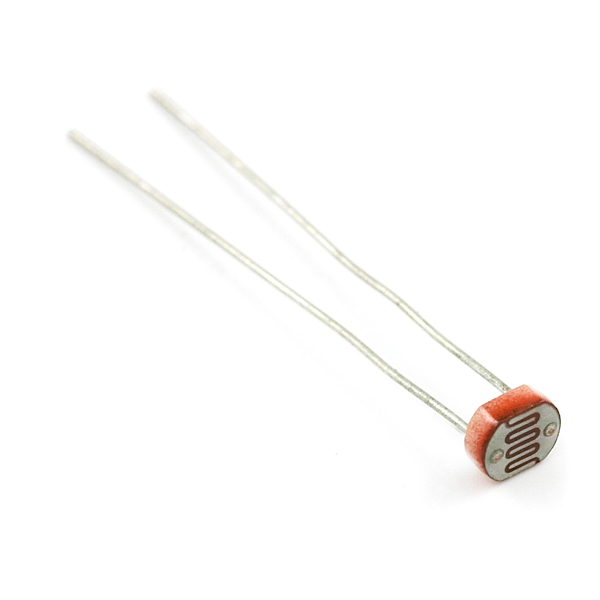 Learning Objectives
Describe what a photoresistor measures and what it is used for
Understand voltage divider concept behind photoresistor operation
Implement a device using photoresistor
Calibrate photoresistor with appropriate values in firmware
Photoresistors
Measures light levels
Contains a photosensitive variable resistor
Changes in light level causes a change in resistance
Also called photocells or photodetectors
Notes about Photoresistors
| Useful for | Not Useful for |
| --- | --- |
| Detect relative change in light level | Detecting absolute light level |
| Knowing when to brighten / darken a display screen screen (e.g. phone) | Comparing light level across different devices and sensors |
Wiring a Photoresistor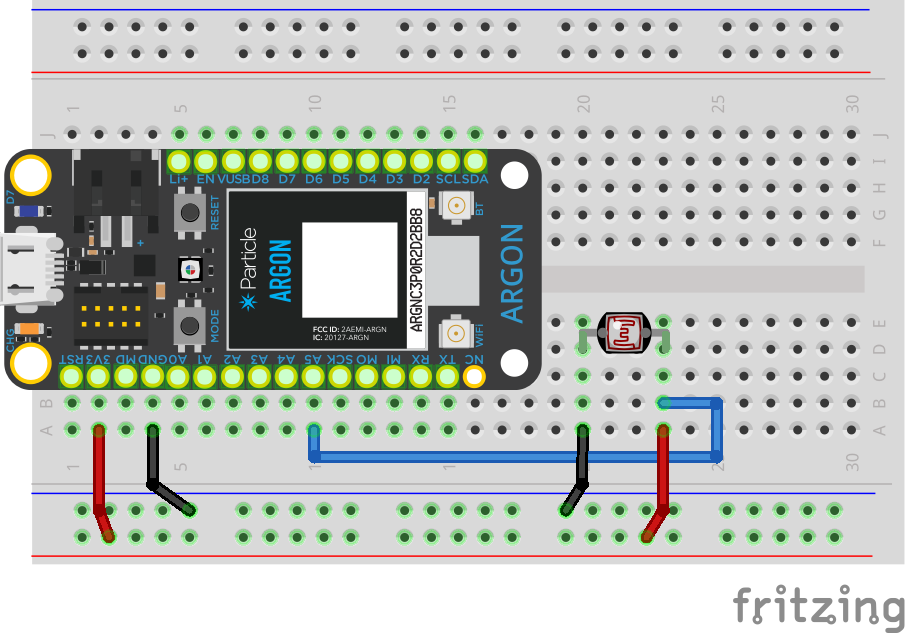 Consider wiring a photo resistor to 3.3v and ground
Measure voltage
The resistance will vary with light, but what is the problem?
What happens in bright light?

Bright light –> resistance decreases
Analog input reads 3.3v
What happens in darkness?

Darkness –> resistance increases
Analog input still reads 3.3v
?
Why is this happening?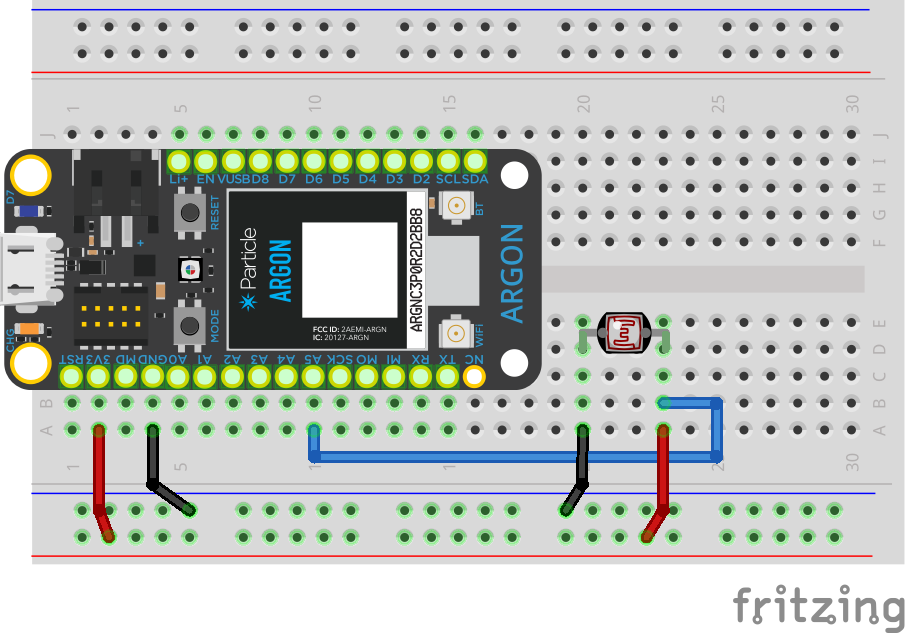 Review: Potentiometers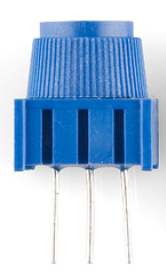 A potentiometer is also a variable resistor (like a photoresistor).
When the potentiometer's resistance varied, we were able to "see" (read) a voltage change (unlike with the photoresistor)
Why was that?
Could we use a similar approach?
Review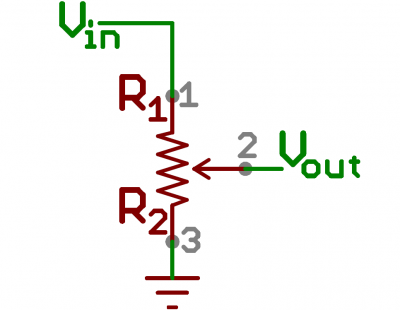 Potentiometers have 3 pins: 3.3v, GND, and a wiper can move across a fixed resistor
Vout represents the voltage at wiper
As the knob moves the wiper across the resistor, the ratio of resistance between Vin-and-Vout and Vout-and-Gnd varies
Review
As those resistances changes, so does the voltage difference between Vin-and-Vout and Vout-and-Gnd
This is known as a voltage divider

Photoresistor solution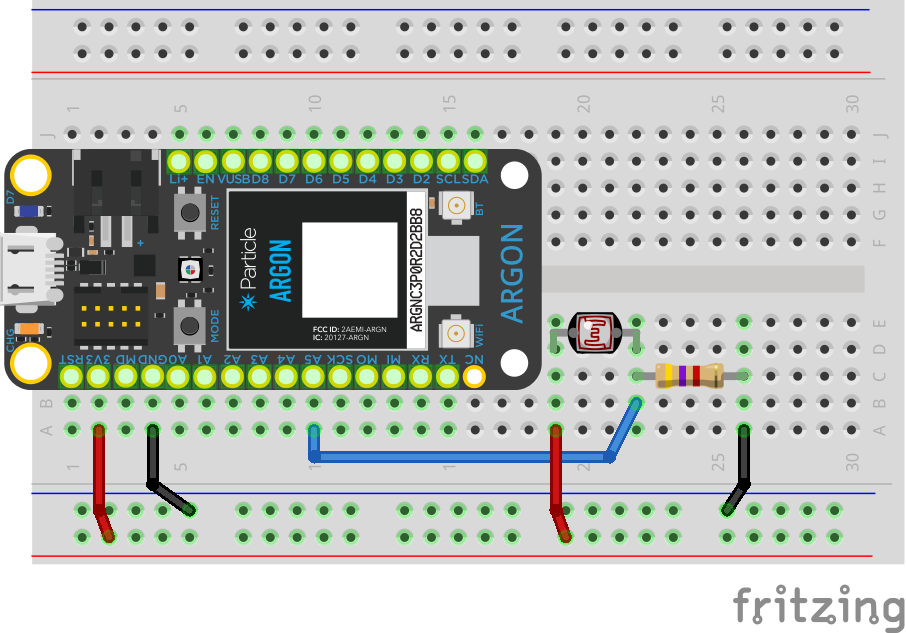 Photoresistor solution
Use a fixed resistor (usually 4.7k*) in series with photoresistor
Connect one end of photoresistor to 3.3v, and the end to the resistor
Connect the other end of the resistor to ground
Use the Argon to measure the voltage in the middle
* 4.7k is not a magic value. It a reasonably good value for normal lighting conditions
Exercise
Lab (with breakout groups)
Read and display the value from between the photoresistor and resistor.
Measure it based on different lighting conditions: normal room light, covering the sensor with your hand, shining
Part 1:

Display on the serial monitor if you room light dark, light, or ambient
Display a different LED color based on the light states
Hint: how will you determine what type of light is present?

Part 2:

Set the LED to specific color
Use the values from the photoresistor to control the brightness of the LED. For example, use PWM to brighten / darken the light based on the photoresistor values. You will need to convert / scale the photoresistor values to the PWM values
Credit